New & Expectant Parents
Congratulations!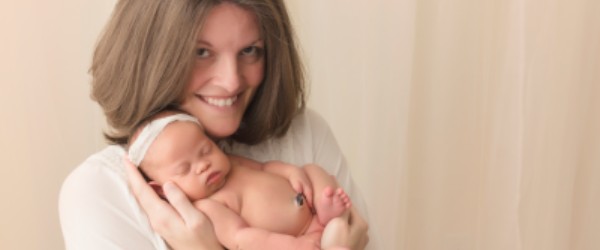 Are you a new parent with a newborn that has Down syndrome or are you expecting a baby with Down syndrome? Having a baby can be both exciting and stressful, and even more so if your child is born with a chromosomal disorder. We know what you are experiencing because we have been there ourselves. It takes love, patience, education, and support from family and friends for a child with special needs to flourish. DSFA of Greenville offers support to you and your family every step of the way. To begin, we offer New Parent Packets available at Greenville Memorial Hospital. These packets contain valuable information that will help you learn more about the challenges you might face in dealing with the birth of your new baby that has Down syndrome. The DSFA is working to make these packets available at all area hospitals in the near future. Please consider contacting us either by email below or by phone at (864)214-0095 and we would be happy to speak with you and offer any advice, support, or resource direction you may need. Welcome to the best journey you never expected to be on!
Visit our Myths vs Facts page to learn more. We've also included some online resources below for you to browse through, as well as some books that may be helpful for you and your family in accepting and learning more about Down syndrome.
---
Online Resources
This is a wonderful local organization whose mission is to "strengthen and encourage families of
children with special healthcare needs through parent support."

This site offers a wealth of information for new and expectant parents.

This New & Expectant Parents page is a great place to start learning all you can about Down syndrome. Be sure to search for "A Promising Future Together" in the Publications section for an almost 50 page guide specifically for new and expectant parents.

This site provides families with accurate information after receiving a prenatal or postnatal diagnosis of Down syndrome.
---
Recommended Books
This list is not intended to be comprehensive of all books available about Down syndrome nor does DSFA promote any therapy, treatment, institution, or professional system, etc. presented in any of the following books.
Additionally, NDSC has a recommended reading list, and Woodbine House Publishers specialize in books regarding developmental disabilities, including Down syndrome.
Books for Parents
"Down Syndrome Parenting 101" By: Natalie Hale

"GIfts: Mothers Reflect on How Children with Down Syndrome Enrich Their Lives" edited by Kathryn Lynard Soper

"Common Threads: Celebrating Life with Down Syndrome" By: Cynthia Kidder and Brian Skotko

"Babies with Down Syndrome: A New Parent's Guide" edited by Karen Stray-Gunderson

"A Parent's Guide to Down Syndrome: Toward a Brighter Future Together" By: Siegfried M. Pueschel

"Down Syndrome Nutrition Handbook" By: Joan E. Guthrie Medlen, RD, LD
Books for Young Siblings
"We'll Paint the Octopus Red" by: Stephanie Stuve-Bodeen

"The Best Worst Brother" by: Stephanie Stuve-Bodeen

"My Friend Isabelle" by: Eliza Woloson

"I Can, Can You? by: Majorie W. Pitzer

"My Friend Has Down Syndrome" by: Jennifer Moore-Mallinos

"My Sister, Alicia" by: Nancy Tupper Ling
Books for Older Siblings & Teens
"Views from Our Shoes: Growing up with a Brother or Sister with Special Needs" by: Brian Skotko & Susan P. Levine

"Fasten your Seatbelt: A Crash Course on Down Syndrome for Brothers & Sisters" by: Brian Skotko & Susan P. Levine

"The Sibling Slam Book: What it's Really Like to Have a Brother or Sister with Special Needs" by: Don Meyer

"Thicker Than Water: Essays by Adult Siblings of People with Disabilities" by: Don Meyer

"Gifts 2: How People with Down Syndrome Enrich the World" by: Kathryn Lynard Soper
---